This afternoon, I was on my Nexus 5, and noticed Google has made some changes to its launcher, the default on its Nexus line of phones. This update primarily features updates to the way the app drawer functions. Instead of cards that scroll horizontally, Google has opted to organize the apps in a vertical list, as seen below.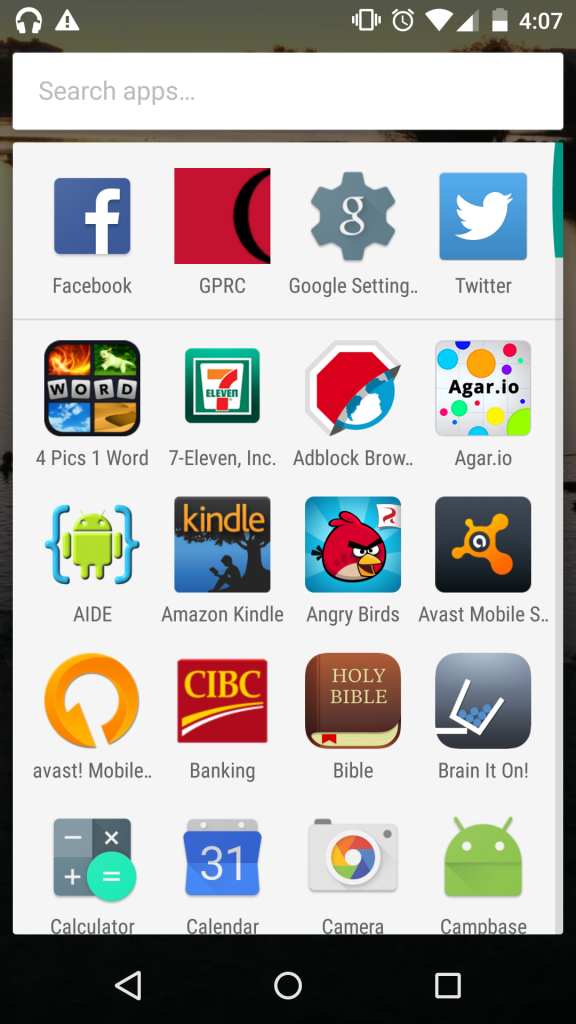 This version of the launcher has some new features. The app drawer now has a favorites bar, where common apps appear. I have not found a way to customize it yet, though it appears to have a limit of 4 icons. A dedicated app search bar has also been added. Though searches for apps before though Google's main search bar, this one is much quicker at finding the specific app one is looking for. Holding down the app drawer icon will cause the search bar to be automatically opened, and the keyboard will pop up, allowing for a quick search to find the app one wishes to open.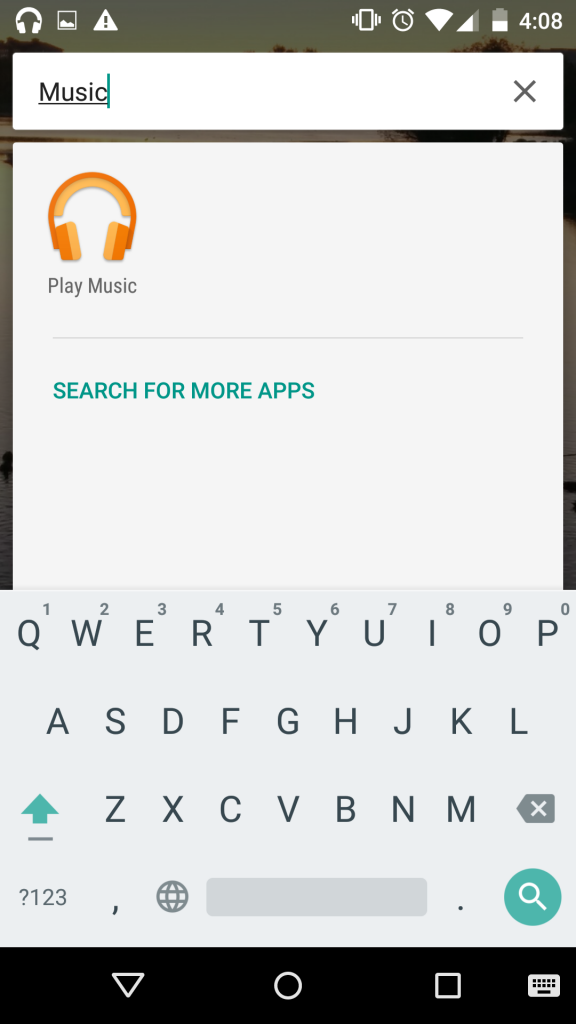 Searching is easier in the new launcher.
Many people have complained about the way Google updated this app. Many do not like the scrolling list, as compared to the horizontal card option. However, third-party launchers, such as Nova Launcher, allow users to customize their app drawers, even organizing apps into folders. I have used custom launchers before, and many of them have many different options, but switching to a different launcher would mean losing certain abilities of Google's launcher, such as the ability to say "Ok Google!" from any screen to start a search, the Google Now cards, and other Google-related features.